Dept. of Pharmaceutical Sciences
---
Our Vision: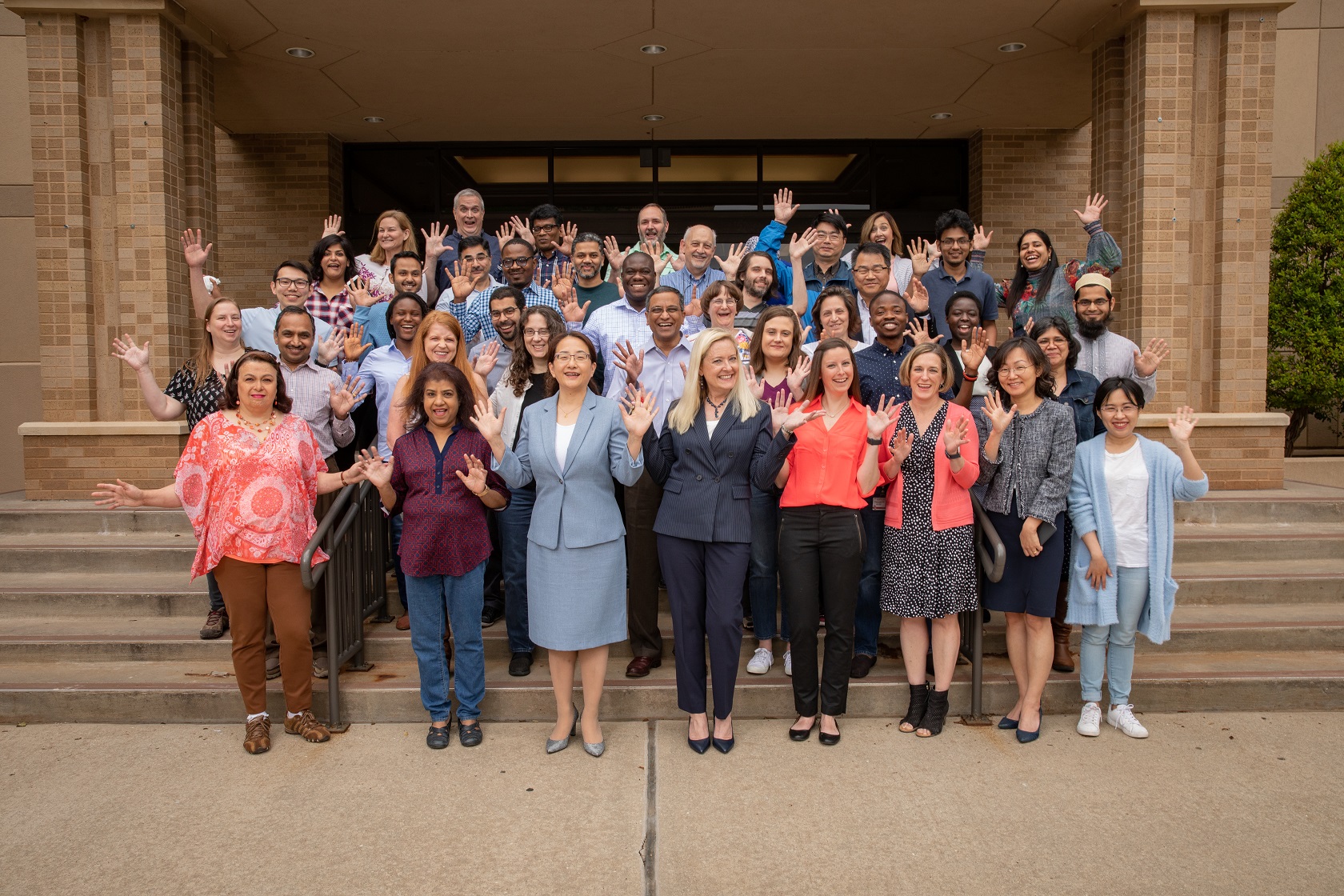 We will be a leader in education, research and scholarship, and service. What we embody as an organization will attract committed students, faculty and external constituents who desire to grow and contribute to our collective successes. Our students and faculty will be engaged in education, research and scholarship, and service to further promote health through the advancement of:
Basic and translational science
Drug discovery and development
Novel diagnostic and treatment strategies
Our contributions to biomedical science will be evident by increasing numbers and impact of publications, presentations, extramural support, intellectual property and professional service. We will strive to impact and advance knowledge, the profession and health throughout our state, region, and nation.

---
Our Recent Accomplishments:
The Dept. of Pharmaceutical Sciences has worked very hard to make this vision a reality:

Our faculty provide skills and expertise in pharmaceutical and radiochemistry, pharmaceutics and drug delivery, pharmacology and neuroscience, pharmacokinetics and pharmacodynamics, immunology and immunotoxicology, pre-clinical and clinical drug development, nuclear imaging, drug transport and metabolism, clinical pharmacology, quantitative systems pharmacology, aging, and obesity.
They collaborate to develop improved diagnostics for brain and myocardial infarction, kidney disease and cancer/cancer progression; and novel treatments for cancer; hemorrhagic shock; respiratory infection, inflammation and wound healing; pain, PTSD, traumatic brain injury, pain and Alzheimer's disease.
Four endowed Professors, Vibhudutta Awasthi (Sandra K. & David L. Gilliland Chair in Nuclear Pharmacy), Jessie L-S Au (Mosier Endowed Chair), Kelly Standifer (Robert T. Anderson Chair in Neuroscience) and Anne Pereira (Herbert and Dorothy Langsam Chair in Geriatric Pharmacy) lead our efforts in the development of: Positron Emission Tomography (PET) and Single Photon Emission Tomography (SPECT) imaging agents for research and clinical use, Quantitative Systems Pharmacology training and graduate track, and a collaborative drug discovery and development portal to enhance the translational impact of research campus-wide, respectively.
Our faculty are funded through grants from the National Institutes of Health, Dept. of Defense, American Cancer Society, Presbyterian Health Foundation, Oklahoma Center for the Advancement of Science and Technology, and the OU Growth Fund.
Our graduate students enter the department through the Graduate Program in Biomedical Sciences or as direct admissions into our Graduate Program. Once in the program, students may opt to pursue a graduate track in Pharmaceutics, Pharmacology/Toxicology, Nuclear Pharmacy, Medicinal Chemistry or Quantitative Systems Pharmacology (QSP).
Postdoctoral fellows are an important part of the department's success as well. There are currently 7 fellows mentored in the department.
As exciting as the last eight years have been assembling this exceptional collaborative and collegial group, the next five years will be even more so as their hard work comes to fruition. We are in the process of recruiting four new colleagues to join us! Please contact us if you think that we can help you or if you are interested in joining our group!
Points of Interest:
---
Faculty Searches
Assistant/Associate Professor in Pharmaceutical Sciences (Pharmaceutics)
University of Oklahoma is an Equal Opportunity Employer, individuals with disabilities and protected veterans are encouraged to apply
---
Contact Us:
Point of Contact:

Raye Lyn Stucker, Administrative Support Specialist
E-mail: raye-stucker@ouhsc.edu
(405) 271-6593, ext. 47272
Mailing Address:
The University of Oklahoma College of Pharmacy
Attn: Department of Pharmaceutical Sciences
P.O. Box 26901
Oklahoma City, OK 73126-0901
Building Location:

The University of Oklahoma College of Pharmacy
1110 North Stonewall Ave., Room 323
Oklahoma City, OK 73117