Randle Gallucci, Ph.D.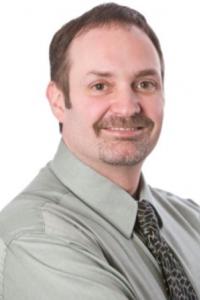 ---
Summary
The research in my laboratory primarily focuses on the positive and negative roles that inflammatory cytokines play during the repair or restoration of injured tissues. I am currently investigating these effects in both skin and liver utilizing both in vivo and in vitro models. The purpose of these studies is two-fold: 1) to elucidate the mechanism of, and identify factors involved in, the transcriptional or post-transcriptional regulation of genes modulated by various pro-inflammatory cytokines, and 2) to determine if any of these pro-inflammatory mediators may be useful therapeutically. To investigate the former, we have employed a variety of techniques including, Luminex Multiplex assay, flow cytometry, and RNAseq. Therapeutic studies have involved the reconstitution of wound healing in models of chronic wounds such diabetic and specific gene knockout mice.
---
Education & Experience
Ph.D. in Pharmacology/Toxicology
Washington State University
B.A. in Chemistry/Biology
Central Washington University
---
Honors & Awards
Professional Awards
OUHSC Provost's Junio Faculty Research Award
---
Publications & Presentations
Lee E G, Luckett-Chastain l R, Calhoun K, Frempah B, Bastian A, Gallucci R. Interleukin 6 function in skin and isolated keratinocytes is modulated by hyperglycemia. Journal of Immunology Research. In Press
Calhoun K N, Luckett-Chastain L R, Frempah B, Gallucci R. Associations Between Immune Phenotype and Inflammation in Murine Models of Irritant Contact Dermatitis. Toxicological Sciences/Oxford. 2018
Luckett-Chastain L R, Gipson J R, Gillaspy A F, Gallucci R. Transcriptional profiling of irritant contact dermatitis (ICD) in a mouse model identifies specific patterns of gene expression and immune-regulation. Toxicology/Elsevier. 2018; 410 : 1-9
Ojeda A S, Ford S D, Gallucci R, Ihnat M, Philp R P. Geochemical characterization and renal cell toxicity of water-soluble extracts from U.S. Gulf Coast lignite. Environ Geochem Health/Springer. 2018
Grants
The role of inflammatory mediators and microbiome in aging skin wounds. 2018.
Context-dependence of dormancy and drug resistance. 2019.
Nephrotoxic mechanisms of low-rank coal (lignite) leachates in drinking wate. 2019.
Time-dependent treatment: Early blockade of TNF prevents development of PTSD and co-morbid allodynia. 2018.
. 2016.