Dongin (Donoven) Kim, Ph.D.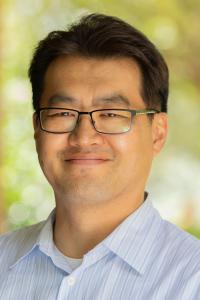 ---
Publications & Presentations
6. Kim D. Metabolic and immunomodulatory control of type 1 diabetes via orally delivered bile-acid-polymer nanocarriers of insulin or rapamycin. Nature Biomedical Engineering. In Press; 5 : 983-997

7. Kim Y, Youn Y S, Oh K T, Kim D, Lee E S. Tumor-Targeting Liposomes with Transient Holes Allowing Intact Rituximab Internally. Biomacromolecules. 2020

8. Kang C, Han P, Lee J S, Lee D, Kim D. Anchor, Spacer, and Ligand-Modified Engineered Exosomes for Trackable Targeted Therapy. Bioconjugate chemistry. 2020; 31 : 2541-2552

9. Yoon S, Kim Y, Youn Y S, Oh K T, Kim D, Lee E S. Transferrin-Conjugated pH-Responsive γ-Cyclodextrin Nanoparticles for Antitumoral Topotecan Delivery. Pharmaceutics. 2020; 12

10. Lee E, Park J, Youn Y S, Oh K T, Kim D, Lee E S. Alendronate/cRGD-Decorated Ultrafine Hyaluronate Dot Targeting Bone Metastasis. Biomedicines. 2020; 8


Grants
1. Lymphatics and lymphangiogenesis in kidney function and inflammation. NIH. Start Date: 2019. End Date: 2024.

2. Role of Renal Lymphatics in Blood Pressure Regulation. NIH. Start Date: 2018. End Date: 2023.

3. Cancer exosome mediated antibody production for active tumor targeting treatment. Non-federal. Start Date: 2022. End Date: 2023.

4. Engineering Exosome for Ovarian Cancer Targeting Therapy. NIH. Start Date: 2021. End Date: 2023.

5. Exosome based intraocular therapy combined with active targeting of ocular neovascularization. NIH. Start Date: 2022. End Date: 2022.


Awards and Honors
no results
Education
1. Degree: Ph D. University of Utah. Date: 2009.

2. Degree: MS. University of Florida. Date: 2002.

3. Degree: BS. Ajou University. Date: 1999.