Alumni and Continuing Education Events
---
Alumni Association Events and Continuing Education Programs
For more information on alumni events or continuing education seminars, please contact Cassidy Roberts at 405-271-6194 or cassidy-roberts@ouhsc.edu

The Alumni Association Tailgate on Oct. 27, 2018 will be held 2 hours before the OU vs Kansas State game.  This is a free event for alumni.  We have had over 100 alumni in attendance.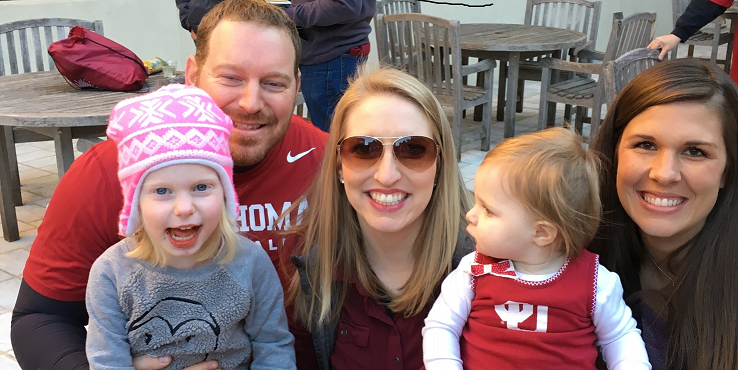 The Walter P. Scheffe CPE Series continuing education seminar is slated for Nov. 3-4, 2018 at the College of Pharmacy.  This is a 15-hour continuing education seminar.  
The Adrenaline Run 5k/10k race will be March 2, 2019.  More details to follow as they become available.  Read More.
The Alumni Association hosts a social event for the P4 Students in April
which include roundtable discussions on valuable topics for a post-graduation life.
The Alumni Awards Reception will be held in June 13, 2019 from 6:30 pm - 9:00 p.m.  This is a free event for alumni.  For more information contact cassidy-roberts@ouhsc.edu.  
The College of Pharmacy holds a reception at the APhA Annual Meeting,  NCPA Annual Meeting and APhA Annual Meeting.  Look in the meeting program schedule for the Oklahoma Reception.
The Alumni Association gives a gift to the incoming P1 students in August.
---
Register Now for the Second Annual Toxicology Education Day
Register now for the Second Annual Toxicology Education Day: Emerging Trends in Drug Use and Poisoning conference

Date: Friday, April 5, 2019, 8 a.m.-5 p.m.
Check-in, breakfast and exhibitor viewing begin at 7:30 a.m.
Location: OUHSC Campus, Nicholson Conference Center, Nicholson Tower, 5th Floor, 940 NE 13th St., Oklahoma City, OK 73104

Continuing Education: This activity is eligible  for 7.75 contact hours of ACPE credit

Overview: Our activity will be a single day conference targeting healthcare professionals that often care for patients with overdoses, envenomations, or other exposures. This includes: emergency medicine, critical care, family medicine, and internal medicine physicians and mid-level providers, pediatricians, pharmacists, and nurses. The content is described elsewhere but will be provided by content experts employed by the Oklahoma Center for Poison & Drug Information or the OU College of Pharmacy (geriatric content expert). There will be a patient cases or case-based lectures throughout.
For more information and to register, please visit https://ouhsc.cloud-cme.com/default.aspx?P=5&EID=6501. We hope to see you there!
view Toxicology 2019 Brochure (PDF) 

---
Alumni News
2018 Convocation Video - watch it here