Lourdes Planas, Ph.D.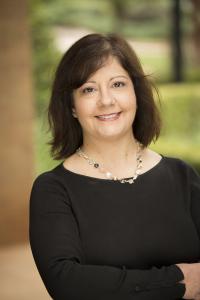 ---
Summary
I use qualitative and quantitative methods to assess medication optimization interventions in community pharmacy and primary care practice settings. I work with Latino communities to advance patient activation in cardiovascular health. I have conducted scholarship of teaching and learning on the development of problem-solving skills among student pharmacists.
---
Education & Experience
Bachelor of Science in Pharmacy (cum laude)
Xavier University of Louisiana 1990
Doctor of Philosophy
Pharmacy Health Care Administration, University of Florida 2001
---
Honors & Awards
Professional Awards
2017 Outstanding Student Organization Advisor of the Year
University of Oklahoma Health Sciences Center
2015 Board Member of the Year
Latino Community Development Agency
2015 Clinical Research Paper Award
American Pharmacists Association
2010 Clinical Research Paper Award
American Pharmacists Association
---
Publications & Presentations
Andrews S B, Marcy T R, Osborn B, Planas L G. The impact of an appointment-based medication synchronization program on chronic medication adherence in an adult community pharmacy population. . J Clin Pharm Ther. 2017; 42 : 461-6
Matta T M, O'Neal K S, Johnson J L, Carter S M, Lamb M M, Planas L G. Interventions to improve dissemination and implementation of hepatitis B vaccination in patients with diabetes. J Am Pharm Assoc . 2017; 57 : 183-7
Planas L G, Hermansen-Kobulnicky C J. Interpersonal communication for patient care. In: Rickles NM, Wertheimer AI, Schommer JC, eds. Social and behavioral aspects of pharmacy practice. Kendall Hunt. 2016
Schommer J C, Doucette W R, Planas L G. Establishing pathways for access to pharmacist-provided patient care. J Am Pharm Assoc . 2015; 55 : 664-8
Winder M B, Johnson J L, Planas L G, Crosby K M, Gildon B L, Oberst-Walsh L A. Pharmacist-led educational and error notification interventions on prescribing errors in family medicine clinic. J Am Pharm Assoc . 2015; 55 : 238-45
Grants
A comparison of the effectiveness of combination varenicline and oral nicotine replacement therapy versus varenicline alone for smoking cessation: A pilot study. 2019.
Reducing opioid prescribing through education and support (ROPES-3). 2018.
The Oklahoma Heart Disease and Stroke Prevention Program addresses strategies using the Socio-Ecological Model. 2012.
Evaluation of a community-based diabetes management program among HMO enrollees. 2005.
Evaluation of a hypertension medication therapy management program among HMO enrollees with diabetes. 2005.