Susan E. Conway, Pharm.D.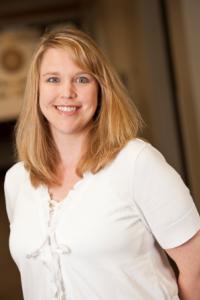 ---
Summary
Specialties: Ambulatory care, Anticoagulation
Clinical Practices: Development of services and outcomes research for anticoagulation and other disease state management clinics.

---
Publications & Presentations
1. Pezeshkian S, Conway S E. Deprescribing proton pump inhibitors in geriatric patients. . The Consultant Pharmacist. 2018; 33 : 497-502

2. Conway S, Johnson J. Thromboembolic disorders. Ambulatory Care Self-Assessment Program. 2018

3. Looper P, George D, Johnson E, Conway S. Student and faculty perceptions about mandatory influenza vaccinations on a health sciences campus. . J Am Coll Health.. 2017

4. Conway S E, Hwang A, Ponte C, Gums J. Laboratory and Clinical Monitoring of Direct Acting Oral Anticoagulants: What Clinicians Need to Know. Pharmacotherapy. 2017; 37 : 236-248.

5. Stailey M, Conway S E. A Review of the Next Generation Long-Acting Basal Insulins:. The Consultant Pharmacist. 2017; 32 : 42-46


Grants
no results
Awards and Honors
1. American Association of Colleges of Pharmacy. Award of Excellence in Scholarship in Experiential Education. Date: 2014.


Education
1. Degree: Specialty Residency in Primary Care. Methodist Healthcare - Central Hospital. Date: 1999.

2. Degree: PharmD. University of Oklahoma College of Pharmacy. Date: 1998.

3. Degree: B. Pharm. University of Oklahoma College of Pharmacy. Date: 1997.

4. Degree: . Oklahoma State University. Date: 1994.


Administrative Assignments
1. Role: Director. Scope: College. Description: Experiential Education. Date: 2020.
External Connections and Partnerships
1. Type: Funding. Org: INTEGRIS Health. City: Oklahoma City. State: OK. Co-funded position with OU College of Pharmacy to provide 12 hours/week of clinical pharmacy services for the INTEGRIS Comprehensive Medication Management service. Date: 2022.