Teresa V. Lewis, Pharm.D., BCPS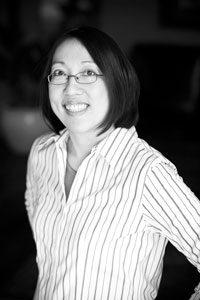 ---
Education & Experience
Pediatric Pharmacy Practice Fellowship in Pediatric Pharmacy
University of Oklahoma Health Sciences Center College of Pharmacy, Oklahoma City, OK
2007
ASHP Accredited Pediatric Pharmacy Practice Residency in Pediatric Pharmacy
College of Pharmacy, University of Oklahoma Health Sciences Center, Oklahoma City, OK
2005
ASHP Accredited Pharmacy Practice Residency
Oklahoma City Veteran's Affairs Medical Center, Oklahoma City, OK
2004
Pharm.D.
Southwestern Oklahoma State University, Weatherford, OK
2003
Bachelor of Science in Biology
Midwestern State University, Wichita Falls, TX
1996
---
Publications & Presentations
Miller M M, Lewis T V, Webb R, Fields D, Hagemann T M. Quantification of weight changes associated with new diagnosis of cancer in pediatric patients. Journal of Hematology and Oncology Pharmacy. 3 : 94-98
Johnson P N, Gildon B, Condren M, Miller J L, Hagemann T M, Lewis T V, John B, Farmer K. Description of a pediatric degree option program in a doctorate of pharmacy curriculum and its impact on pediatric-focused advanced pharmacy practice experience rotations and faculty scholarly productivity. Currents in pharmacy teaching & learning. 2018; 10 : 627-636
Lim S Y, Woo S, Miller J L, Lewis T V, Henry E D, Johnson P N. Dosing for Fentanyl Infusion in Obese Children: Just Because It's What We Have Always Done Doesn't Mean It Is Right. The journal of pediatric pharmacology and therapeutics : JPPT : the official journal of PPAG. 2018; 23 : 223-226
Lewis T V, Neely S, Turman M A. Efficacy and Tolerability of Magnesium Plus Protein For Managing Hypomagnesemia in Pediatric Kidney Transplant Patients. Pediatric Transplantation. In Press
Lewis T V. Pediatric Renal Pharmacokinetics and Dose Individualization. 2017
Grants
Improving Pediatric Immunization Care in Oklahoma. 2019.
Novel magnesium formulation for tacrolimus induced magnesium wasting in pediatric kidney transplant patients. 2013.
Pediatric to Young Adulthood Renal Transplantation: A Multidisciplinary Approach. 2000.
Predictors of Morbidity and Attributable Mortality in Pseudomonas aeruginosa Bacteremia and Comparison to other Gram-negative Pathogens. 2000.