Paul M. Boylan, Pharm.D., BCPS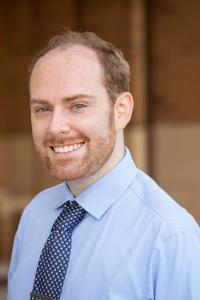 ---
Education & Experience
ASHP Accredited PGY-2 Transitions of Care Residency
Nova Southeastern University College of Pharmacy, Fort Lauderdale, FL
2017
ASHP Accredited PGY-1 Pharmacy Practice Residency
Reading Hospital, West Reading, PA
2016
Pharm.D.
Wilkes University Nesbitt School of Pharmacy, Wilkes-Barre, PA
2014
---
Publications & Presentations
1. Sedlacek J, Boylan P, Perry A. Relationships between remote asynchronous lectures and summative assessment performance in four pharmacotherapeutics courses. Journal of Pharmacy Technology. 2022

2. Santibanez M, May J, Boylan P, Harris T, Duque A. Development, implementation, and delivery of a remote burnout prevention elective course in an accelerated Doctor of Pharmacy program during COVID-19. Internet Journal of Allied Health Sciences and Practice. 2022; 20 : Article 19

3. Schwier N C, Cornelio C K, Boylan P. A systematic review of the drug-drug interaction between statins and colchicine: patient characteristics, etiologies, and clinical management strategies. Pharmacotherapy. 2022; 42 : 320-333

4. Boylan P. Asthma-Chronic Obstructive Pulmonary Disease Overlap. American College of Clinical Pharmacy. 2022; 2022 : 125-132

5. Boylan P. Book Review: Transitions of Care in Pharmacy Casebook, first edition. Laressa Bethishou, Jessica Wooster, and Phung C. Ong. McGraw-Hill. New York, NY (2021). 160 pp, US $49.95 (paperback), US $37.49 (ebook), ISBN: 978-1-260-47461-9. Currents in Pharmacy Teaching and Learning. 2022; 14 : 120-121


Grants
1. Patterns of Care, Outcomes, and Barriers to Treatment Success or Vaccination Associated with Adult Community-Acquired Pneumonia in Medicaid. Misc Non-Federal. Start Date: 2021. End Date: 2022.


Awards and Honors
1. ACCP Adult Medicine PRN. Top Original Research Project - VPS 2022. Date: 2022.


Education
1. Degree: Certificate. American College of Clinical Pharmacy. Date: 2022.

2. Degree: PGY2 Transitions of Care Residency. Nova Southeastern University College of Pharmacy. Date: 2017.

3. Degree: PGY1 Pharmacy Practice Residency. Reading Hospital. Date: 2016.

4. Degree: PharmD. Wilkes University. Date: 2014.