W. Michael McShan, Ph.D.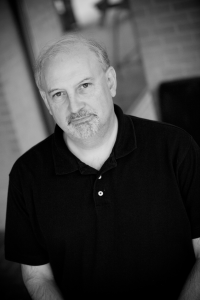 ---
Summary
My research interests focus on the genetics and genomics of group A streptococci (Streptococcus pyogenes), one of the most common bacterial pathogens of humans. Group A streptococcal infections are a leading cause of morbidity worldwide and are responsible for over $3 billion in annual treatment costs in the USA alone.
     One project involves the novel control of DNA mismatch repair in S. pyogenes by a temperate bacteriophage (bacterial virus). This mechanism of control has never been observed before in any species and may represent an important system for the rapid acquisition of favorable mutations to allow the organism to escape host defenses or antimicrobial therapy. Genome analysis reveals that other streptococcal genes may be under bacteriophage control, and thus these studies may lead to an increased understanding of the control of many genes that may influence the ability of this bacterium to initiate infections and avoid host defenses.     

     A second line of investigation looks at the influence of a novel membrane protein on the expression of the extracellular bacterial toxins in S. pyogenes. Much of the damage that results from group A streptococcal infections is caused by the release of these toxin, and understanding the mechanisms controlling their production could lead to improved patient management.
---
Publications & Presentations
36. Orson F M, Kinsey B M, McShan M. Linkage structures strongly influence the binding cooperativity of DNA intercalators conjugated to triplex forming oligonucleotides. Nucleic acids research. 1994; 22 : 479-84

37. McShan M, Rossen R D, Laughter A H, Trial J, Kessler D J, Zendegui J G, Hogan M E, Orson F M. Inhibition of transcription of HIV-1 in infected human cells by oligodeoxynucleotides designed to form DNA triple helices. The Journal of biological chemistry. 1992; 267 : 5712-21

38. Orson F M, Thomas D W, McShan M, Kessler D J, Hogan M E. Oligonucleotide inhibition of IL2R alpha mRNA transcription by promoter region collinear triplex formation in lymphocytes. Nucleic acids research. 1991; 19 : 3435-41

39. Rossen R D, Smith C W, Laughter A H, Noonan C A, Anderson D C, McShan M, Hurvitz M Y, Orson F M. HIV-1-stimulated expression of CD11/CD18 integrins and ICAM-1: a possible mechanism for extravascular dissemination of HIV-1-infected cells. Transactions of the Association of American Physicians. 1989; 102 : 117-30

40. McShan M, Williams R P, Hull R A. A recombinant molecule from a disseminating strain of Neisseria gonorrhoeae that confers serum bactericidal resistance. Infection and immunity. 1987; 55 : 3017-22


Grants
1. Oklahoma Center for Respiratory and Infectious Diseases. NIH. Start Date: 2016. End Date: 2018.

2. Chromosomal Island SanCI and Streptococcus anginosus Global Transcription. Misc Non-Federal. Start Date: 2015. End Date: 2016.

3. Bacteriophage Control of DNA Repair in Streptococcus pyogenes. NIH. Start Date: 2013. End Date: 2016.

4. Mobile Element SpyCIM1 Enhances Survival in S. pyogenes. State Agency. Start Date: 2011. End Date: 2014.


Awards and Honors
no results
Education
no results