Michael Ihnat, Ph.D.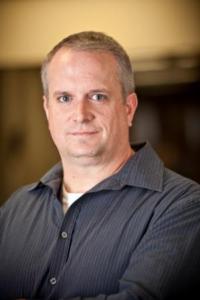 ---
Summary
A main focus of the Ihnat laboratory research is on micrometastatic tumor 'dormancy,' the period from when micrometastatic cancer cells sit down in the secondary organ/site to the time in which they reactivate. We also have studied the environmental toxicology of metals, arsenic and chromium in particular, for many years and we have recently developed a collaborative project looking at the nephrotoxicity of water-soluble components of lignite coal in drinking water.
---
Research
Tumor dormancy. Projects in this area include determining the role of aspects of the immune system in dormancy/reactivation, identifying drugs to target dormant cells and modeling aspects of dormancy/reactivation in culture and in animals. We collaborate with many folks including Drs. Randle Gallucci and Lucila Garcia-Contreras in the OU College of Pharmacy; Dr. Jeff Eckert in the Department of Pediatrics/Neonatology; Dr. Aleem Gangjee at Duquesne University; Dr. Pui-Kai Li at The Ohio State; and Drs. David Warshawsky, Robert Hurst and others at Vuja De Sciences, a company devoted to studying tumor dormancy.

Lignite coal nephrotoxicity. We have been working with two geologists, Dr. R. Paul Philp at The University of Oklahoma in Norman, and Dr. Ann Ojeda at Auburn University to examine the nephrotoxic components of a low-rank coal called lignite, found in the gulf region of the US and the Balkan areas of europe. These components can leach into drinking water, particularly in private wells, and we have shown that lignite extracts are toxic to kidney cells in culture. Ongoing studies are examining the nephrotoxicity of these extracts in the drinking water in animals and determining which specific components of the extracts are nephrotoxic.
---
Publications & Presentations
106. Ihnat M. Binding of copper (II) by ribonuclease A and ribonuclease S-peptide investigated by 1 H nuclear magnetic resonance spectroscopy. Biochemistry. 1972; 11 : 3483-92

107. Ihnat M, Bersohn R. H nuclear magnetic resonance study of the copper(II)--carnosine complex in aqueous solution. Biochemistry. 1970; 9 : 4555-66

108. Kato G, Yung J, Ihnat M. Nuclear magnetic resonance studies on acetylcholinesterase. The use of atropine and eserine to probe binding sites. Molecular pharmacology. 1970; 6 : 588-96

109. Kato G, Yung J, Ihnat M. NMR studies of the interaction of eserine and atropine with acetylchol inesterase. Biochemical and biophysical research communications. 1970; 40 : 15-21


Grants
1. A Novel Small Molecule for The Prevention and Treatment of Diabetic Retinopathy. HHS. Start Date: 2022. End Date: 2024.

2. Development of a Novel Class of LDH inhibitors for pancreatic cancer. HHS. Start Date: 2022. End Date: 2024.

3. Experimental and computational studies to identify optimal conditions for immune-cytotoxic combination therapy. State Agency. Start Date: 2022. End Date: 2022.

4. Development of Small Molecules Targeting Cancer Metabolism. NIH. Start Date: 2019. End Date: 2022.

5. Nephrotoxic mechanisms of low-rank coal (lignite) leachates in drinking wate. NIH. Start Date: 2020. End Date: 2022.


Awards and Honors
no results
Education
no results