Amanda L. Sharpe, Ph.D.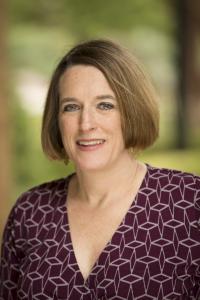 ---
Summary
The Sharpe lab is interested in understanding the contribution of neuropeptides such as proopiomelanocortin, neurotensin, and corticotropin releasing factor to addiction, obesity, and age-related cognitive impairment, and in the development of therapeutics to treat these conditions. We use behavioral (operant conditioning), anatomical, pharmacological, and molecular approaches to address our research questions, often in combination with genetic mouse models. We are interested in the normal physiological role for these neuropeptides, as well as the adaptations that occur in this neurocircuitry under the conditions of obesity, food restriction, and chronic drug use. The long-term goals of our lab are to 1) elucidate the pharmacology and neurocircuitry involved in the regulation of appetite for and consumption of rewards (both food and drug), and 2) to determine the contribution of hypothalamic neuropeptides to age-related conditions such as obesity and cognitive decline.
---
Grants
Effect of obesity on proopiomelanocortin regulation of reward and feeding
Presbyterian Health Foundation
07/01/2018 - 06/30/2019
Effects of dietary restriction on age-related neurophysiological adaptations: From behavior to single dopaminergic neurons
Oklahoma Medical Research Foundation
05/01/2018 - 04/30/2021
---
Publications & Presentations
1. Eliason N L, Martin L, Low M J, Sharpe A. Melanocortin receptor agonist melanotan-II microinjected in the nucleus accumbens decreases appetitive and consumptive responding for food. Neuropeptides. 2022; 96 : 102289

2. Sharpe A L, Trzeciak M, Handa K, Beckstead M J. Alcohol and methamphetamine interactions and co-abuse. Springer International Publishing. 2022

3. Sharpe A L, Trzeciak M, Eliason N L, Blankenship H, Byrd B, Douglas P, Freeman W M, Beckstead M J. Repeated cocaine or methamphetamine treatment alters astrocytic CRF2 and GLAST expression in the ventral midbrain. Addiction Biology. 2022; 27 : e13120

4. Chucair-Elliott A, Ocanas S R, Stanford D R, Ansere V A, Buettner K B, Porter H, Eliason N L, Reid J J, Sharpe A, Stout M B, Beckstead M J, Miller B F, Richardson A, Freeman W M. Inducible cell-specific mouse models for paired epigenetic and transcriptomic studies of microglia and astroglia. Cummunications Biology. 2020; 3 : 693

5. Tschumi C W, Daszkowski A W, Trzeciak M, Sharpe A, Beckstead M J. A history of ethanol drinking increases locomotor stimulation and blunts enhancement of dendritic dopamine transmission by methamphetamine. Addiction Biology. 2019


Grants
6. Effects of obesity on proopiomelanocortin regulation of reward and feeding. Non-federal. Start Date: 2018. End Date: 2019.


Awards and Honors
1. . Harold Hamm Diabetes Center Travel Award. Date: 2019.


Education
1. Degree: Post-doctoral fellowship. Oregon Health Sciences University. Date: 2008.

2. Degree: Ph D. Wake Forest University. Date: 2002.

3. Degree: B. Pharm. Ohio Northern University. Date: 1997.