Amanda L. Sharpe, Ph.D.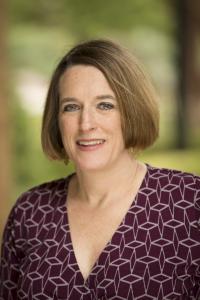 ---
Summary
The Sharpe lab is interested in understanding the contribution of neuropeptides such as proopiomelanocortin, neurotensin, and corticotropin releasing factor to addiction, obesity, and age-related cognitive impairment, and in the development of therapeutics to treat these conditions. We use behavioral (operant conditioning), anatomical, pharmacological, and molecular approaches to address our research questions, often in combination with genetic mouse models. We are interested in the normal physiological role for these neuropeptides, as well as the adaptations that occur in this neurocircuitry under the conditions of obesity, food restriction, and chronic drug use. The long-term goals of our lab are to 1) elucidate the pharmacology and neurocircuitry involved in the regulation of appetite for and consumption of rewards (both food and drug), and 2) to determine the contribution of hypothalamic neuropeptides to age-related conditions such as obesity and cognitive decline.
---
Grants
Effect of obesity on proopiomelanocortin regulation of reward and feeding
Presbyterian Health Foundation
07/01/2018 - 06/30/2019
Effects of dietary restriction on age-related neurophysiological adaptations: From behavior to single dopaminergic neurons
Oklahoma Medical Research Foundation
05/01/2018 - 04/30/2021
---
Publications & Presentations
6. Lynch W B, Tschumi C W, Sharpe A, Branch S Y, Chen C, Ge G, Li S, Beckstead M J. Progressively disrupted somatodendritic morphology in dopamine neurons in a mouse Parkinson's model. Movement disorders : official journal of the Movement Disorder Society. 2018; 33 : 1928-1937

7. Dominguez-Lopez S, Piccart E, Lynch W B, Wollet M B, Sharpe A, Beckstead M J. Antagonism of Neurotensin Receptors in the Ventral Tegmental Area Decreases Methamphetamine Self-Administration and Methamphetamine Seeking in Mice. The international journal of neuropsychopharmacology. 2018; 21 : 361-370

8. Logan S, Owen D, Chen S, Chen W J, Ungvari Z, Farley J R, Csiszar A, Sharpe A, Loos M, Koopmans B, Richardson A, Sonntag W E. Simultaneous assessment of cognitive function, circadian rhythm, and spontaneous activity in aging mice. GeroScience. 2018; 40 : 123-137

9. Sharpe A, Varela E, Beckstead M J. Systemic PD149163, a neurotensin receptor 1 agonist, decreases methamphetamine self-administration in DBA/2J mice without causing excessive sedation. PloS one. 2017; 12 : e0180710

10. McCall N M, Kotecki L, Dominguez-Lopez S, de Marron Fernandez Velasco E, Carlblom N, Sharpe A, Beckstead M J, Wickman K. Selective Ablation of GIRK Channels in Dopamine Neurons Alters Behavioral Effects of Cocaine in Mice. Neuropsychopharmacology : official publication of the American College of Neuropsychopharmacology. 2017; 42 : 707-715


Grants
1. Role of estrogen receptor-alpha in aging and sex-specific responses to 17 alpha-estradiol. NIH. Start Date: 2021. End Date: 2026.

2. Plasticity of GABA input to VTA dopamine neurons in opioid use disorders. Misc Federal. Start Date: 2021. End Date: 2025.

3. Astrocytic melanocortin 4 receptors and their role in inflammation and obesity. Intramural Funding. Start Date: 2022. End Date: 2023.

4. The role of proopiomelanocortin neurons in age-related cognitive decline. NIH. Start Date: 2019. End Date: 2022.

5. Effects of dietary restriction on age-related neurophysiological adaptations: from behavior to single dopaminergic neurons. NIH. Start Date: 2016. End Date: 2021.


Awards and Honors
1. . Harold Hamm Diabetes Center Travel Award. Date: 2019.


Education
1. Degree: Post-doctoral fellowship. Oregon Health Sciences University. Date: 2008.

2. Degree: Ph D. Wake Forest University. Date: 2002.

3. Degree: B. Pharm. Ohio Northern University. Date: 1997.