National Advisory Board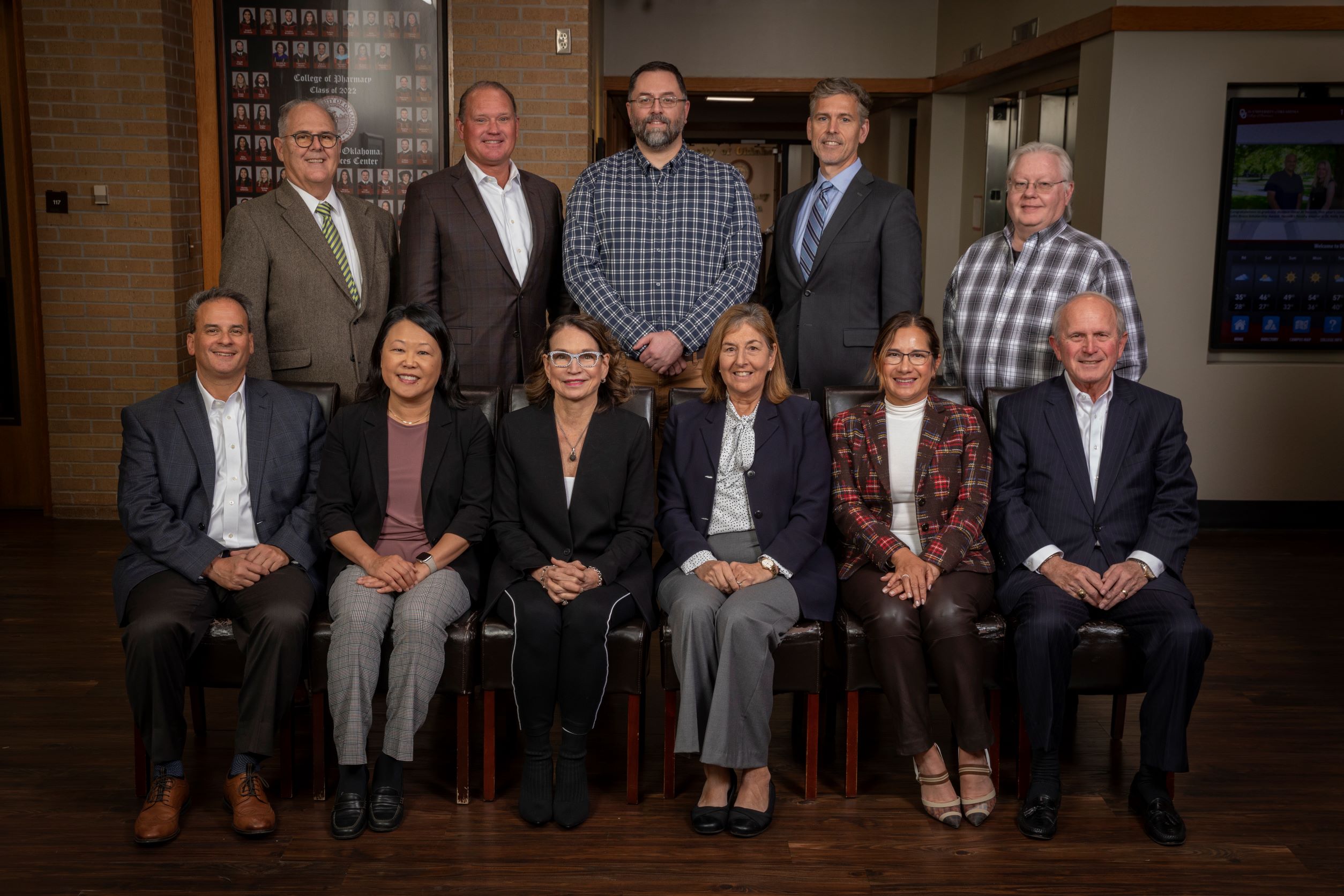 The National Advisory Board plays a vital role in helping the University of Oklahoma College of Pharmacy plan effectively for the future. The board members work closely with the college and the dean in three key areas:
Critical review of current activities
Long-term planning
Development
The board meets twice a year (generally during the fall and spring semesters) in order to keep the college abreast of current trends and issues in the profession. Members of the board include individuals from diverse pharmacy practice settings as well as from the general community of interests.

---
Members
G.T. Dolan, Pharm.D., MS, BCNP
Pharmacy Manager
Blue Ridge Isotopes\Precision Nuclear of Virginia
Salem, VA
Alumnus, 2007 MS, 2007 Pharm.D.
Joe H. Harmison
Pharmacist-Owner
DFW Prescriptions
Grand Prairie TX
Alumnus 1970 BS
B. Douglas Hoey, MBA
CEO
National Community Pharmacists Association
Alexandria VA
Alumnus 1992 BS
John M. Hofstetter
Former Pharmacy Director for ALK / OKC Allergy Supplies (retired)
Noble, OK
Alumnus 1987 BS, 1989 MS
Rebecca R. Johnson
Former President, Allergy Laboratories Inc.
Oklahoma City OK
Alumna 1993 BS
Thomas C. Kupiec PhD
CEO Analytical Research Laboratories
Oklahoma City OK
Alumnus 1997 PhD
Scott Lason
Senior Advisor, Talent Acquisition Manager
CVS Health
North Richland Hills, TX
Alumnus 1990 BS
Josephine M. Li-McLeod PhD – Chair
Chief Strategy Officer, Stratevi
Cambridge MA 
Alumna 1994 BS, 1998 PhD
Brian S. Nightengale PhD
President, Good Neighbor Pharmacy
AmerisouceBergen Drug Corporation
Palm Harbor FL
Alumnus 1990 BS
Nhat K.T. Nguyen
Dallas Area Healthcare Supervisor
Walgreen Co.
Irving, TX
Alumna, 1998 BS
Rear Admiral (RADM)-Retired Pamela Schweitzer, PharmD
Assistant Surgeon General and 10th Chief Pharmacist Officer of the United States Public Health Service (PHS)
Kasey K. Thompson, PharmD

Chief Operating Officer & Senior Vice President
Office of Policy, Planning & Communications
American Society of Health-System Pharmacists
Bethesda, MD
Alumnus 1998 BS, 1999 PharmD