Michael J. Smith, Ph.D.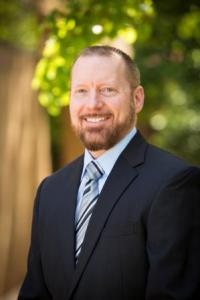 Associate Dean for Academic Affairs and Associate Professor
Department of Pharmacy: Clinical and Administrative Sciences
Phone (405) 271-6598 x47250
Fax (405) 271-3830
Office CPB 111B
Email michael-smith@ouhsc.edu
---
Research
My research pursuits focus on secondary health services claims mining and an alysis to quantify the relationships between medical services and prescription use patterns using both descriptive and empirical observational study designs.

Research Interests
My research interest is reporting health service use patterns and conducting outcomes assessment studies with an emphasis in pharmacoepidemiology.

---
Education & Experience
Ph.D. in Pharmacy Administration
University of Texas at Austin, Austin, TX
2002
M.S. in Pharmacy Administration
University of Texas at Austin, Austin, TX
1999
B.S. in Pharmacy
University of Texas at Austin College of Pharmacy, Austin, TX
1994
Certifications & Licenses
Pharmacy License #34880
State of Texas
1994
Pharmacy License #RP041214L
Commonwealth of Pennsylvania
1995
Pharmacy License $14869
Oklahoma
---
Publications & Presentations
George D L, Smith M J, Draugalis J R, Tolma E L, Keast S, Wilson J B. Community pharmacists' beliefs regarding improvement of Star Ratings scores using the Theory of Planned Behavior. JAPhA. 2018; 58 : 21-29
George D L, Smith M J, Draugalis J R, Tolma E L, Keast S, Wilson J B. The use of think-aloud protocols to identify a decision-making process of community pharmacists aimed at improving CMS Star Ratings scores. Research in Social and Administrative Pharmacy. 2018; 14 : 262-268
Smith M J, Wilson J E, George D L, Laster K, Cristina F, Spies A R. Emotional intelligence scores among three cohorts of pharmacy students before and after completing the College's Leadership Degree Option Program. Currents in Pharmacy Teaching and Learning. In Press
Smith M J, Miller T, Zaloshnja E. Enduring enrolments in West Virginia's Medicaid programme due to severe injury. Injury Prevention. 2017
George D L, Johnson E J, O'Neal K, Smith M J. Student agreement regarding adequacy of didactic content and practical experiences of vaccination clinic business operations. Currents in Pharmacy Teaching and Learning. 2017