Michael Ihnat, Ph.D.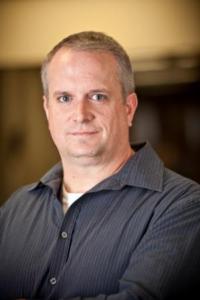 ---
Summary
The focus of our laboratory research is on micrometastatic tumor 'dormancy,' the period from when micrometastatic cancer cells sit down in the secondary organ/site to the time in which they reactivate. Projects in this area include determining the role of aspects of the immune system in dormancy/reactivation, identifying drugs to target dormant cells and modeling aspects of dormancy/reactivation in culture and in animals. We collaborate with many folks including Drs. Randle Gallucci and Lucila Garcia-Contreras in the OU College of Pharmacy; Dr. Jeff Eckert in the Department of Pediatrics/Neonatology; Dr. Aleem Gangjee at Duquesne University; Dr. Pui-Kai Li at The Ohio State; and Drs. David Warshawsky, Robert Hurst and others at Vuja De Sciences, a company devoted to studying tumor dormancy.
---
Research
The interest in our laboratory is pre-clinical drug development. We have two major current areas of focus - cancer and inflammatory diseases. We have partnered with medicinal chemists and biomedical researchers to target molecules involved in
inflammation, carcinogenesis, metastasis, angiogenesis, and bone formation. Some
specific projects ongoing in our laboratory are:
With Dr. Aleem Gangjee at Duquesne University to create dual TKI/cytotoxic anticancer molecules to target triple negative and basal-like breast cancer and together with Dr. Rheal Towner at the Oklahoma Medical Research Foundation to treat aggressive glioma multforme.
With Drs. Pui-Kai Li and Chenglong Li at The Ohio State University and Dr. Thomas Sferra in the Department of Pediatrics to target the anti-apoptotic/anti-mitotic molecule survivin to treat cancer.
---
Education & Experience
Postdoctoral Fellow in Pharmacology
Fred Hutchinson Cancer Center, Seattle, WA
1999
Ph.D. in Pharmacology and Toxicology
Darmouth Medical School, Hanover, NH
1997
B.S. in Pharmacy (cum laude with honors and distinction)
The Ohio State University, Ohio
1989
---
Honors & Awards
Professional Awards
Best Publication Award
Society of Toxicology
Joanne I. Moore Professorship in Pharmacology
OU College of Medicine
---
Publications & Presentations
Xia D, Lai D V, Wu W, Webb Z D, Yang Q, Zhao L, Yu Z, Thorpe J E, Disch B C, Ihnat M, Jayaraman M, Dhanasekaran D N, Stratton K L, Cookson M S, Fung K M, Lin H K. Transition from androgenic to neurosteroidal action of 5α-androstane-3α, 17β-diol through the type A γ-aminobutyric acid receptor in prostate cancer progression. The Journal of steroid biochemistry and molecular biology. 2018; 178 : 89-98
Zaware N, Kisliuk R, Bastian A, Ihnat M, Gangjee A. Synthesis and evaluation of 5-(arylthio)-9H-pyrimido [4,5-b] indole-2, 4-diamines as receptor tyrosine kinase and thymidylate synthase inhibitors and as antitumor agents. Bioorg Med Chem Lett. 2017; 27 : 1602-1607
Luckett-Chastain L R, Smith M L, Mickle B M, Ihnat M, Gallucci R. Interleukin (IL)-6 modulates transforming growth factor -β receptor II (TGF-βRII) function in epidermal keratinocytes. Experimental Dermatology. 2017; 26 : 697-704
Eckert J, Scott B, Lawrence S M, Ihnat M, Chaaban H. FLLL32, a curcumin analog, ameliorates intestinal injury in necrotizing enterocolitis. Journal of inflammation research. 2017; 10 : 75-81
Ziegler J, Bastian A, Lerner M, Bailey-Downs L, Saunders D, Smith N, Sutton J, Battiste J D, Ihnat M, Gangjee A, Towner R A. AG488 as a therapy against gliomas. Oncotarget. 2017; 8 : 71833-71844