Katherine S. O'Neal, Pharm.D., MBA, BCACP, CDE, BC-ADM, AE-C, CLS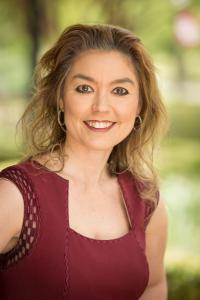 Associate Professor
Department of Pharmacy: Clinical and Administrative Sciences
Phone 405-271-6878 x47241
Fax 405-271-6430
Office CPB 235
---
Summary
Specialties: Internal medicine, Ambulatory care/diabetes
Clinical Practice: Diabetes, hypertension, dyslipidemia, asthma, migraine

---
Education & Experience
Post-Graduate Year Two (PGY2) Residency in Ambulatory care
OU College of Pharmacy, Tulsa, OK
2010
Post-Graduate Year One (PGY1) Residency in Community Practice Pharmacy - USA Drug
OU College of Pharmacy, Tulsa, OK
2009
Pharm.D. in Pharmacy
OU College of Pharmacy, Tulsa, OK
2008
MBA in Business Administration
University of Tulsa, Tulsa, OK
2003
B.S. in Business Administration (cum laude)
University of Tulsa, Tulsa, OK
1998
Certifications & Licenses
Board Certified Ambulatory Care Pharmacist
Board of Pharmaceutical Specialties
2012
Board Certified Advanced Diabetes Management
2012
Certified Asthma Educator
2012
---
Publications & Presentations
O'Neal K, Davidson P. Addressing obesity in diabetes: Professional Practice Paper. American Association of Diabetes Educators. 2018
O'Neal K. Cardiovascular risk reduction – Review and summary of select diabetes medications and trials. Diabetes Care and Education. 2018
Lonabaugh K, O'Neal K, McIntosh H, Condren M,. Cystic fibrosis-related education: Are we meeting patient and caregiver expectations?. Patient Educ Couns. 2018
O'Neal K. Medication Adherence. The Rx Consultant. 2018
George D, Johnson E J, O'Neal K, Smith M J. Student agreement regarding adequacy of didactic content and practical experiences of vaccination clinic business operations. Curr Pharm Teach Learn. 2018
Grants
ECG Monitoring in patients with CF receiving azithromycin therapy. 2016.
A literacy Sensitive Approach to improving antibiotic understanding in a community based setting. 2014.
The clinical impact of the delay in transition of type 1 diabetes. 2013.
Effectiveness of an educational intervention on the caring behaviors and referral activities of community pharmacists for migraine patients. 2010.
Evaluation of Merck's Headache School: A Quasi-Experimental Examination of Effectiveness. 2010.