College
Dr. Medina Earns Chalmers Distinguished Pharmacy Educator Award
Posted on July 27, 2018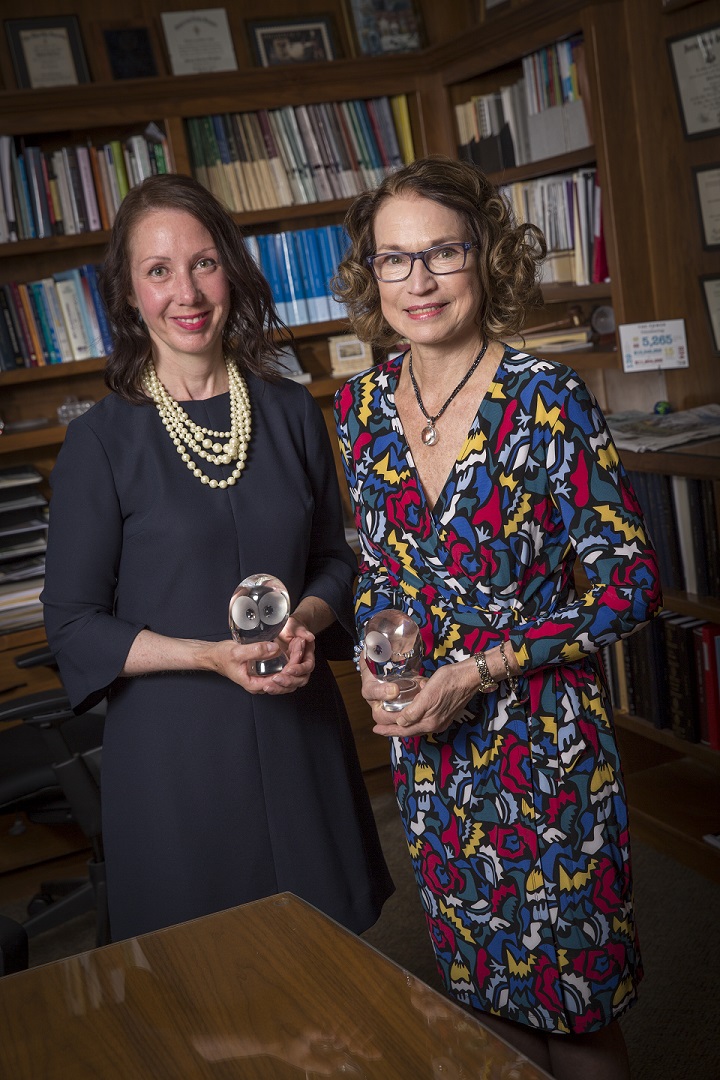 Dr. Melissa Medina recently was honored by AACP for her outstanding achievements and her overall impact on pharmacy education and the profession.  She was presented the Robert K. Chalmers Distinguished Pharmacy Educator Award July 22 during the opening session at the AACP Annual Meeting 2018 in Boston. The award, named for the late Chalmers, former AACP president and distinguished educator, consists of a Steuben glass owl sculpture and a monetary prize.

Dean Draugalis called Medina "an innovative and committed educator, as well as an incredible asset to the Pharmacy profession." She added, "Many coworkers use descriptors such as creative, engaged, enthusiastic, outstanding and intelligent when describing Dr. Medina, and I concur."
Dean Draugalis was presented with the same award in 1998.