Meds to Bed Program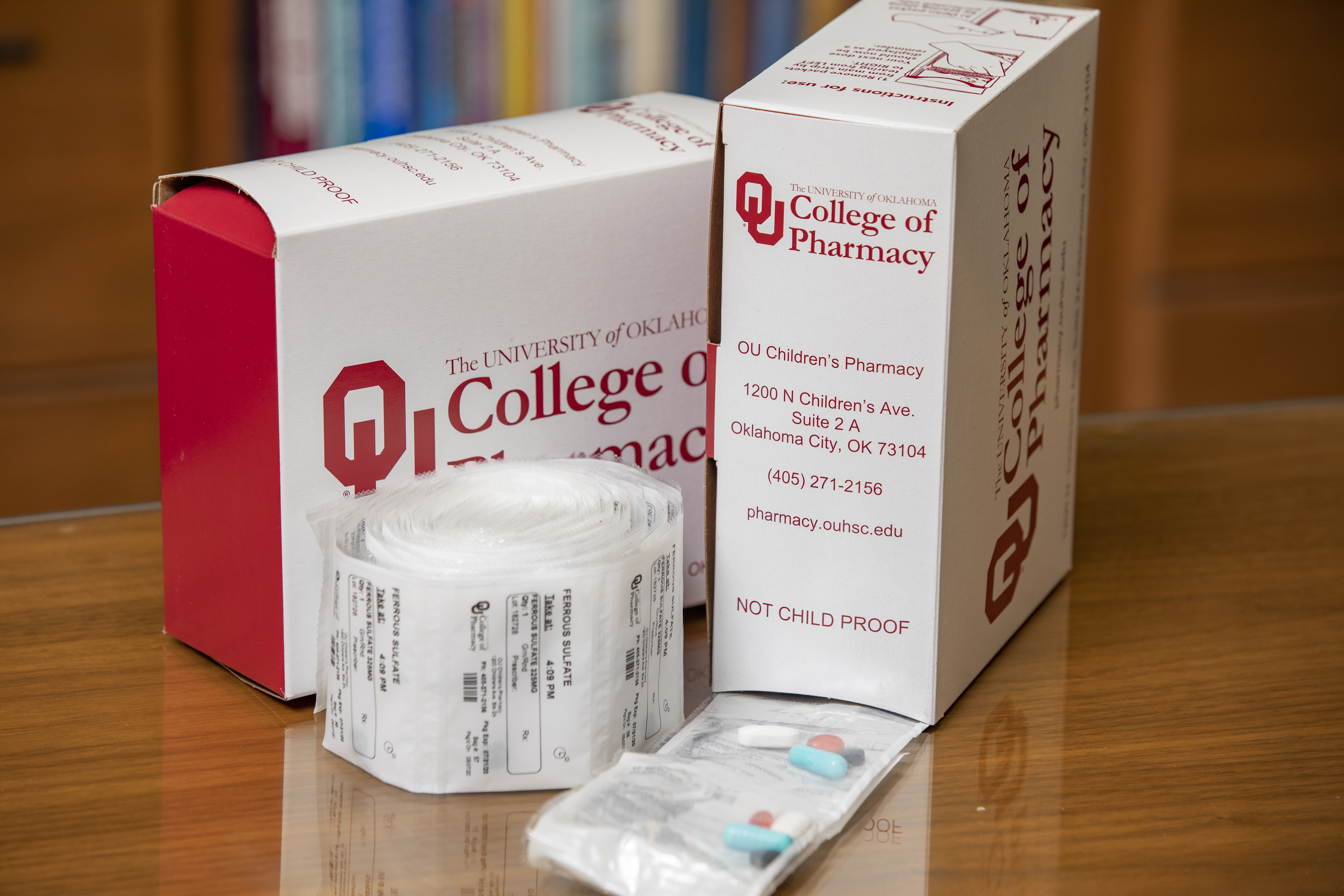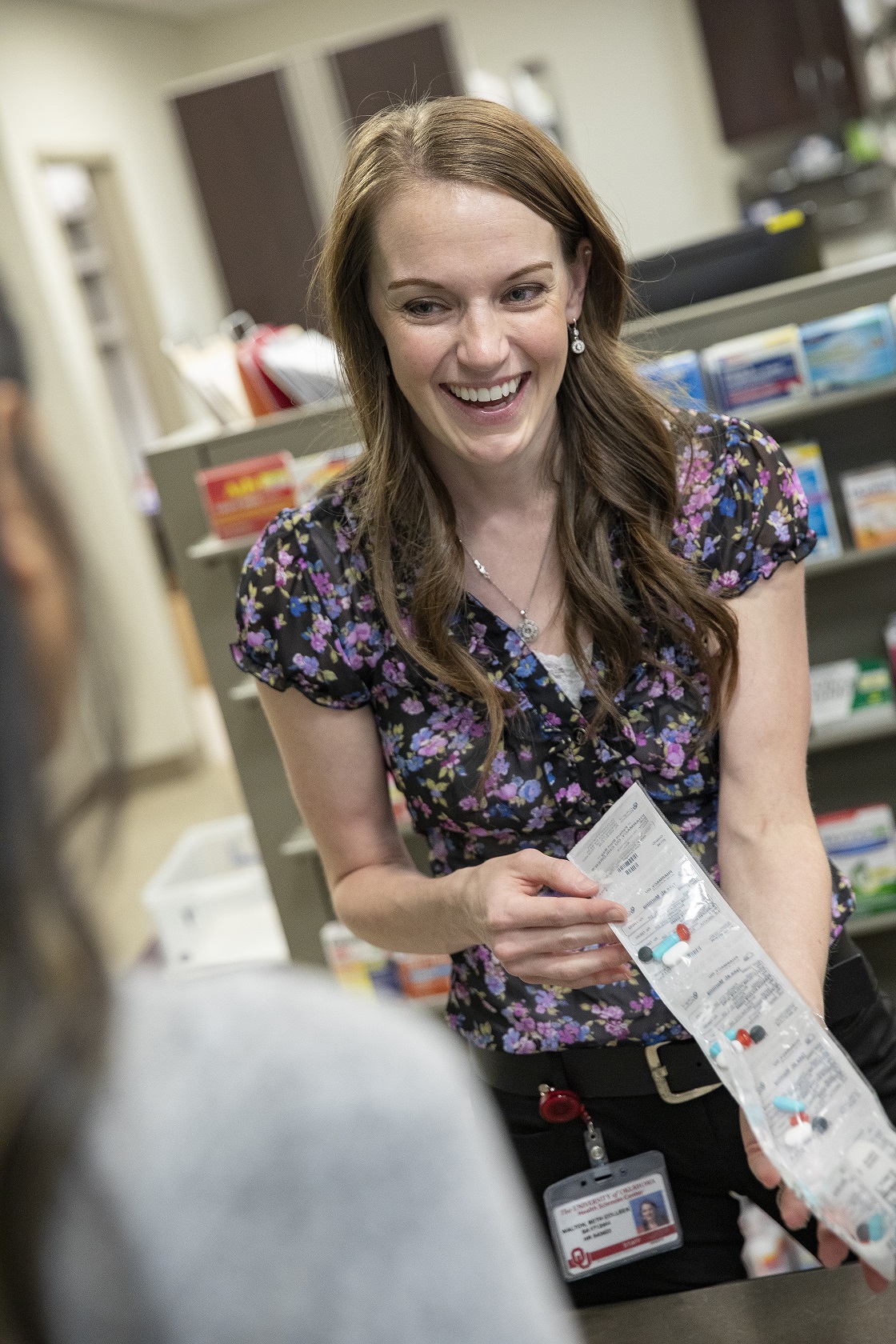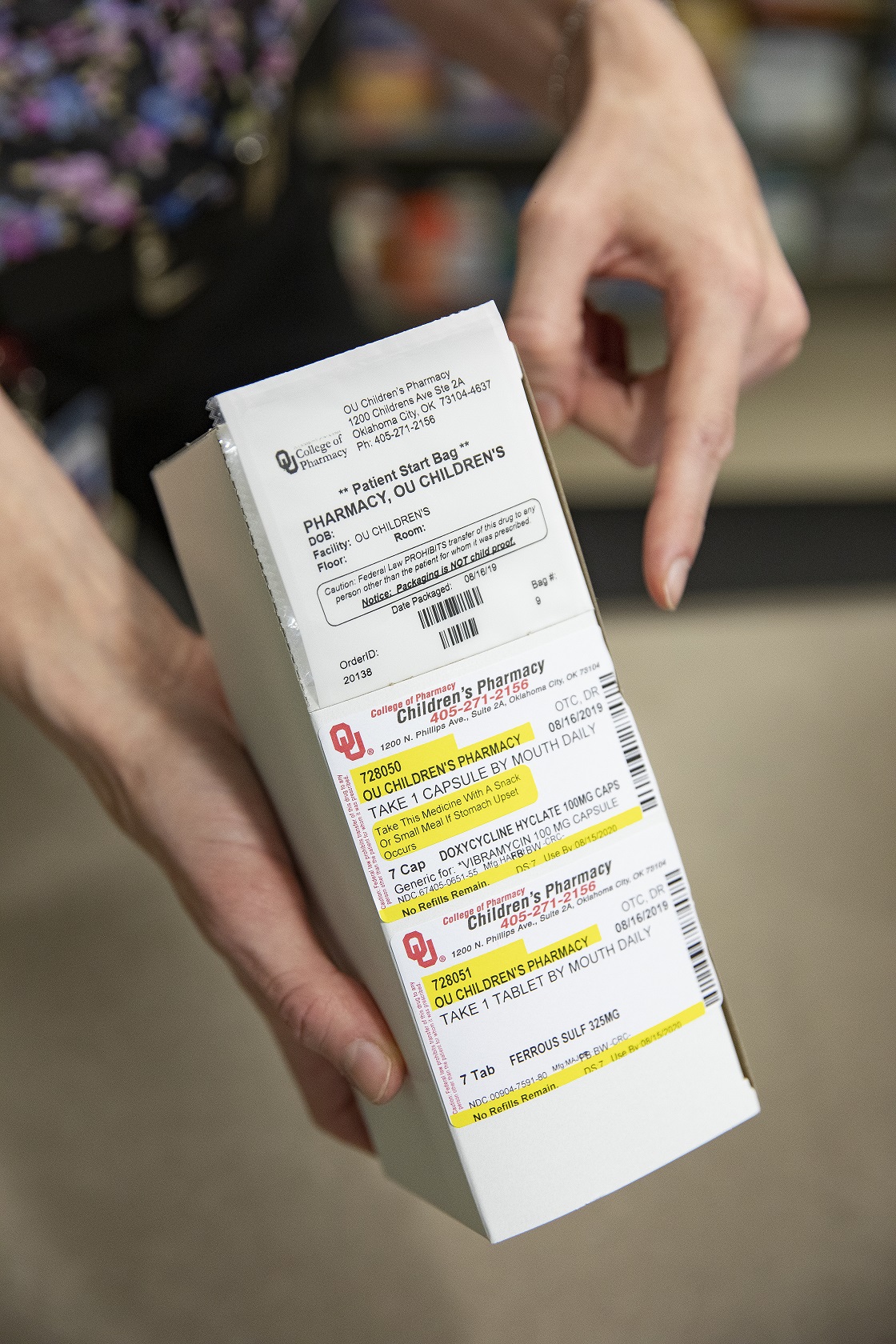 About Meds-to-Bed
Meds-to-Bed is a program created in partnership with OU Medicine Inc. and OU College of Pharmacy in which outpatient prescriptions are hand-delivered to patients' hospital bedside before discharged. The OU Children's Pharmacy team will review all medicines, coordinate any necessary prior authorizations and work together with the patient and hospital partners to ensure affordability and continued access to the medicines, if applicable. This helps ensure patients are able to get their medicines in hand, have their questions answered and understand how to take their medicines.

Additionally, applicable medicines will be adherence packed. These packages group up to five maintenance medicines in one "pouch" and are grouped by the time of day in which the medicine should be taken.

The combination of bedside medicine delivery and adherence packing will help improve access and adherence to medicines, which, ultimately, helps reduce hospital readmission's and improves clinical outcomes. The bedside delivery and adherence packing is available at no additional charge to patients; patients will still be responsible for normal co-payment amounts.

Getting Patients Signed Up
All patients admitted to the OU Medical Center and OU Children's Hospital will be automatically enrolled during the admission process. However, if needed, the enrollment form can be downloaded and faxed or emailed to OU Children's Pharmacy at 405-271-2158 or chopharm@ouhsc.edu. These medicines all come out of the OU Children's Pharmacy, so prescriptions should be e-prescribed to OU Children's Pharmacy.

Provider Steps to Enroll Patients:
Complete Meds to Beds Delivery form and send to OU Children's Pharmacy via fax (405) 271-2158 or email chopharm@ouhsc.edu.
Change patient's preferred pharmacy in Meditech to OU Children's Pharmacy ASAP. This needs to be done prior to completing the patient's medication reconciliation.
Once the patient's at-home prescriptions are known, e-prescribe all new or changed medicines to OU Children's Pharmacy. Please e-prescribe at least 2 hours prior to discharging the patient to allow time to fill prescriptions.
Should you have questions, please contact either Beth Walton (405) 271-2156 or Michael Hines (405) 271-6751.

Meds To Beds Pediatric Brochure