Kathryn J. Smith, Pharm.D., BCACP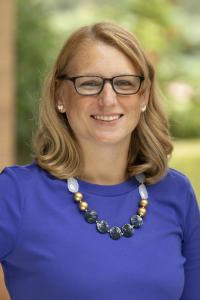 Prof,Asst
Pharmacy Clinical & Admin Sci
Phone (405) 271-6878 x 47257
Office CPB 229
---
Education & Experience
ASHP Accredited PGY-1 Community Pharmacy Residency
Supervalu/Cub Pharmacy, Minneapolis, MN
2014
Doctorate of Pharmacy with Leadership emphasis
University of Minnesota College of Pharmacy, Minneapolis, MN
2013
BS, Chemistry and Biochemistry
Wheaton College, Wheaton, IL
2008
---
Publications & Presentations
1. Smith K, Smith M, Childs-Kean L. Developing Clinical Reasoning: An Introduction for Pharmacy Preceptors. Journal of the American College of Clinical Pharmacy. 2022; 5 : 613-621

2. Wagner J L, Smith K J, Johnson C, Hilaire M L, Medina M. Best Practices in Syllabus Design. American Journal of Pharmaceutical Education. 2022

3. Voils S A, Childs-Kean L, Farland M Z, Smith K, Boulos J, Campbell C T, Cavanaugh T M, DeRemer C, Lambrinos K, Miller S L, Santevecchi B, Shoulders B, Feild C, Allen J. Pharmacy Student Self-assessment of Strength of Residency Candidacy Compared to Clinical Faculty. Currents in Pharmacy Teaching and Learning. 2022; 14 : 304-309

4. Smith K J, Cox C D, Dy-Boarman E, Gonyeau M, Lempicki K A, Lucas C, Lonie J M, Smith M, Stein S M. Our Priorities Are Not Evolving, but Our Strategies Are. American Journal of Pharmaceutical Education. 2022; 86 : 8732

5. Reed B, Smith K, Robinson J D, Farland M Z, Haines S T. Situational Judgment Tests: An Introduction for Clinical Educators. Journal of the American College of Clinical Pharmacy. 2022; 5 : 67-74


Grants
1. Development and Validation of a Situational Judgement Test to Assess Professionalism. Misc Non-Federal. Start Date: 2017. End Date: 2018.


Awards and Honors
1. American Association of Colleges of Pharmacy (AACP)Emerging Teaching Scholar Award. Date: 2020.

2. University of Florida College of Pharmacy. Outstanding Publication: Innovations in Teaching or Clinical Practice . Date: 2018.


Education
1. Degree: PharmD. University of Minnesota College of Pharmacy- Twin Cities. Date: 2013.

2. Degree: BS. Wheaton College. Date: 2008.