Jane E. Wilson, Ph.D.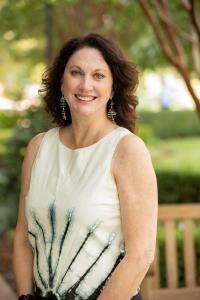 ---
Summary
My current research interests include the impact of a leadership development curriculum on leadership inventory scores and subsequent employment and leadership roles in the community.  I am also interested in the role of student mentoring in professional programs and ways in which innovative teaching methods impact leadership development.  
---
Education & Experience
Ph.D.
University of Oklahoma HSC., OKC, OK
Master of Science in Biology
Northeast Louisiana University
B.S. in Dental Hygiene
Northeast Louisiana University.
---
Publications & Presentations
1. Wilson J E, Smith M J, George D L, Looper P E. A novel use of Photovoice methodology in a leadership APPE and pharmacy leadership elective. Currents in Pharmacy Teaching and Learning. 2017

2. Wilson J E, Smith M J, Lambert T, George D L, Bulkley C. A novel use of Photovoice methodology in a leadership APPE and pharmacy leadership elective. Currents in Pharmacy Teaching and Learning. 2017; 9 : 1042-1054

3. Medina M, Medina P J, Wanzer D S, Wilson J E, Er N, Britton M L. Use of an audience response system (ARS) in a dual-campus classroom environment. Am J Pharm Educ. 2008; 72 : 38