Continuing Professional Development for Pharmacists
---
About Us
The Office of Alumni Affairs in the College of Pharmacy offers a variety of professional development seminars and other programs to assist pharmacists and pharmacy technicians in maintaining their professional competencies and in acquiring new knowledge, skills, and abilities.
The Oklahoma State Board of Pharmacy requires that all pharmacists complete 15 hours of approved continuing education each year as a condition for license renewal. Academic credit is not awarded for completion of continuing pharmaceutical education programs.

---
Accreditation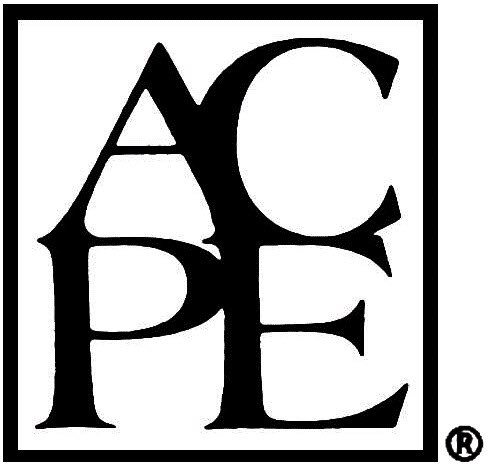 The University of Oklahoma College of Pharmacy is accredited by the Accreditation Council for Pharmacy Education as a provider of continuing pharmacy education.
---
Walter P. Scheffe Endowment for Pharmaceutical Education
This endowment, established through the kindness and generosity of Mr. Scheffe, has created the Walter P. Scheffe Continuing Pharmaceutical Education Series which provides an annual continuing education program to benefit pharmacists in the State of Oklahoma.

Scheffe CPE Series
The 2020 Walter P. Scheffe Continuing Pharmaceutical Education Series is cancelled due to COVID-19. We hope to see you at next year's event!
---
Contact Us
Mailing Address:
The University of Oklahoma College of Pharmacy
Attn: Continuing Pharmaceutical Education 
P.O. Box 26901 
Oklahoma City, OK 73126-0901
Building Location:
The University of Oklahoma College of Pharmacy 
1110 N. Stonewall Ave, Room 104D 
Oklahoma City, OK 73117
Fax:
(405) 271-3830
Personnel:
Cassidy Roberts

Outreach Liaison

Email: Cassidy-Roberts@ouhsc.edu
Phone: (405) 271-6194