Khalid Taher, Pharm.D., BCPS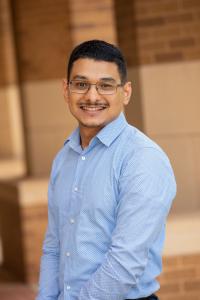 ---
Summary
Education: 
Doctor of Pharmacy
Western University of Health Sciences, Pomona, California
May 2020 

Bachelor of Pharmaceutical Sciences
King Saud University, Riyadh, Saudi Arabia
June 2012   

Publications: 
·         Khalid W. Taher, Anne J. Kugler, Jenny Kang. Journal Club: Liraglutide in Children and Adolescents with Type 2 Diabetes. ACCP Endocrine and Metabolism PRN Newsletter. October 2019. 
·         Mai Yokota, Khalid W. Taher, Franco Dickson, Belinda Luck, Cynthia Jackevicius. Evidence-based Appraisal of the FOURIER Trial. JCPhP. 2018;65(4):12-16.
·         Alshammari TM, Alrwisan AA, Aljeraisy MI, Taher KW, Alissa FM, Mahmoud MA, Aljadhey HS. Knowledge and attitude of healthcare professionals toward medication pregnancy category systems in Saudi hospitals. Saudi Med J. 2014;35(7):704-11.
·         Alrwisan AA, Alshammari TM, Taher KW, Aleissa FM, Aljadhey HS. Community pharmacists' knowledge of isotretinoin safety. Saudi Med J. 2014;35(1):81-4.
---
---
Publications & Presentations
no results