Kathryn J. Smith, Pharm.D., BCACP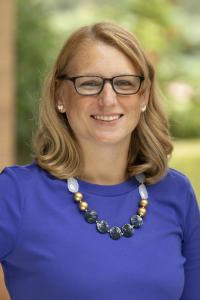 Prof,Asst
Pharmacy Clinical & Admin Sci
Phone (405) 271-6878 x 47257
Office CPB 229
---
Publications & Presentations
11. Smith K. Incorporating the Pharmacists' Patient Care Process Into An Interprofessional Second Year Capstone. Currents in Pharmacy Teaching and Learning. 2020; 12 : 41-48

12. Smith K, Childs G S, Sposetti V J, Beck D E. Collaborating to care for a standardized patient in the outpatient setting: An interprofessional learning activity for dental and pharmacy students. Journal of Interprofessional Education and Practice. 2019; 17

13. Curtis S, Smith K, Taylor J. Implementation of objective structured clinical examinations (OSCEs) in a doctor of pharmacy program. Currents in Pharmacy Teaching and Learning. 2019; 11 : 832-837

14. Moorman Li R, Smith K. Overview of medication therapy management data sets. Rheumatoid Arthritis. McGraw Hill. 2018

15. Smith K, Grundmann O, Li R M. The development and impact of active learning strategies on self-confidence in a newly designed first-year self-care pharmacy course – outcomes and experiences. Currents in Pharmacy Teaching and Learning. 2018; 10 : 499-504


Grants
1. Development and Validation of a Situational Judgement Test to Assess Professionalism. Misc Non-Federal. Start Date: 2017. End Date: 2018.


Awards and Honors
1. Pharmacy: Clinical & Administrative Sciences Department, OUHSC COP. Research Award. Date: 2022.

2. American Association of Colleges of Pharmacy (AACP)Emerging Teaching Scholar Award. Date: 2020.

3. University of Florida College of Pharmacy. Outstanding Publication: Innovations in Teaching or Clinical Practice . Date: 2018.


Education
1. Degree: PharmD. University of Minnesota College of Pharmacy- Twin Cities. Date: 2013.

2. Degree: BS. Wheaton College. Date: 2008.