Garo P. Basmadjian, Ph.D.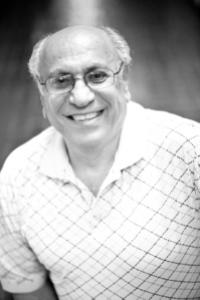 Professor Emeritus
Department of Pharmaceutical Sciences
Phone (405) 271-6481 x47211
Fax (405) 271-7505
Office CPB 313
---
Summary
To identify therapeutic agents for nervous system disorders including cognitive and attention disorders, Alzheimer's disease, Parkinson disease and nicotine addiction among the class of selective nicotinic acetylcholine receptor agonists.

---
Research
Design, synthesis and animal evaluation of novel radiopharmaceuticals labeled with positron emitting radioisotopes like C-11 and F-18. The main purpose for these radiopharmaceuticals will be their use for human Positron Emission Tomography (PET) studies in oncology, cardiology and neurology.

---
Publications & Presentations
1. El-Moselhy T F, Avor K S, Basmadjian G P. Synthesis and dopamine transporter binding of 2beta-isopropyl ester analogs of cocaine. Eur J Med Chem. 2002; 37 : 171-6

2. el-Moselhy T F, Avor K S, Basmadjian G P. 2'-substituted analogs of cocaine: synthesis and dopamine transporter binding potencies. Arch Pharm. 2001; 334 : 275-8

3. Singh S, Avor K S, Pouw B, Seale T W, Basmadjian G P. Design and synthesis of isoxazole containing bioisosteres of epibatidine as potent nicotinic acetylcholine receptor agonists. Chem Pharm Bull. 1999; 47 : 1501-5

4. Avor K S, Singh S, Seale T W, Pouw B, Basmadjian G P. 2beta-Substituted analogues of 4'-iodococaine: synthesis and dopamine transporter binding potencies. J Med Chem. 1998; 41 : 2380-9

5. Seale T W, Avor K, Singh S, Hall N, Chan H M, Basmadjian G P. 2'-Substitution of cocaine selectively enhances dopamine and norepinephrine transporter binding. Neuroreport. 1997; 8 : 3571-5