Asif Alam Chowdhury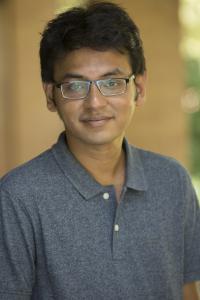 ---
Summary
Asif Chowdhury is a graduate student in Dr. Shanjana Awasthi's laboratory.

---
Research
Research Publications:

Chowdhury AA, Sukul A, Khan I, Mamun Y, Chowdhury I, Raihan SZ. Comparative study of anti-hyperlipidemic effect of Zingiber officinale, Momordica charantia, Trigonella fornum-graecum, Dillenia indica and Tamarindus indica. World Journal Pharmceut Res 2015; 4(11): 287-295.
Mazumder MMU, Sukul A, Saha SK, Chowdhury AA, Mamun Y. A comprehensive in vitro biological investigation of metal complexes of Tolfenamic acid. Alexandria J Med 2017; 54:1, 23-26. DOI: 10.1016/j.ajme.2017.02.002.
---
Publications & Presentations
no results
Grants
no results
Awards and Honors
no results
Education
no results